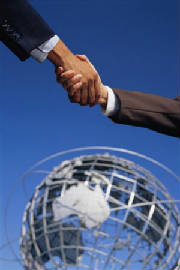 Information Technology Consultant
About Just TechIT

---
Just TechIT is an independent IT consulting company dedicated to each client's success. We focus on advising businesses how to best utilize information technology to meet and surpass business goals.
Areas of focus
Security: Protecting the network and network accessible information from intrusion both outside and in.
Backup & Recovery: Performing regular backups of critical data is one of our key priorities.
Network Management: Keeping the network up and running smoothly. Providing housekeeping and tracking of assets.
Monitoring: Monitoring the network to find hot spots quickly before they cause a problem for the user. This can be accomplished in various ways, agents installed, sniffers, activity logs and real user monitoring.
Goals
Customer service is our number one goal.
Being proactive rather than reactive.
Helping clients develop a sound plan rather than quick fixes.
Flexibility to develop a package that fits both your needs and budget.